Exclusive release: Robert Smit's GRID
Proud to announce the release of Robert Smit's limited-edition catalogue on the occasion of his exhibition of 32 thought-provoking works at the NDSM Loods, Amsterdam, June 13th 2019.
This elaborate, fully illustrated, hard-cover catalogue assembles Smit's remarkable work for the first time, through 224 pages with hundreds of color illustrations that explore works made over a period of over two decades.
ROBERT SMIT
GRID
Robert Smit, 2019, hard cover, 224 pages, full colour
Publisher: LM Publisher
ISBN: 978-94-90119-48-5
Dimensions: 24 x 29,5 cm
Information: https://lmpublishers.nl
See for a limited Special Edition signed by the artist GRID offers
Text by Rob La Frenais / Melvin Crone / Larry Conway / Terry Barrett / Design by Studio Rikkelman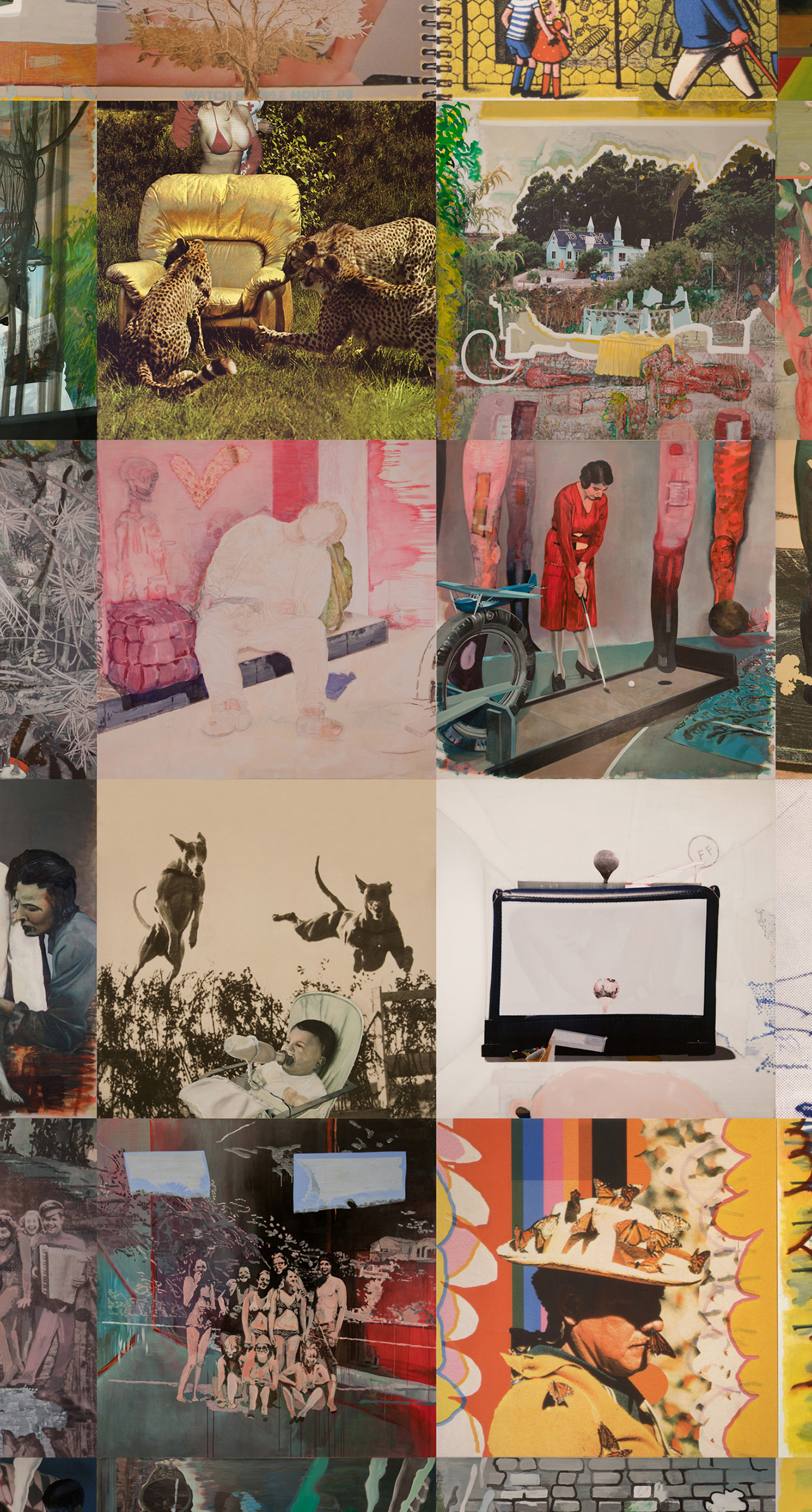 WHAT WOULD YOU DO?

GRID: spectacular exhibition of 32 thought-provoking works by Robert Smit.
Chasing dogs and a defenseless infant opposite an injured dog with caring owners; laughing SS officers in bathing suits on holiday from Auschwitz opposite an artist's family group photo on the island of Corsica: the rich, colossal and dialectical images of Robert Smit never cease to make you think. 
Smits works make you look at yourself in the mirror and ask: 'What would I do?' He makes us concentrate our minds on serious past, present and future issues such as the holocaust, bizarre scientific experiments, freedom, prostitution in Amsterdam, consumerism, fake news, fear of immigration and the relationship between nature and culture. 
Without imposing any values and drawing on illustrious examples from Hieronymus Bosch to John Heartfield and Banksy, Robert Smit takes you into a tunnel of contradictory meanings and bizarre facts. Thirty two of his unique diptychs are soon on display, firing uncomfortable ambiguity and unexpected interdependencies at the beholder. 
Smits diptychs feel a bit like somewhere you could be drawn in for hours musing on the symbolism of each oppositional object.
Rob La Frenais
Independent curator and writer
Smit hoes, digs, and plants and mixes up our interpretations, horizontally and vertically. Together they provide a breeding ground for critical self-reflection as well as viewing pleasure.
Melvin Crone
Amsterdam School of the Arts