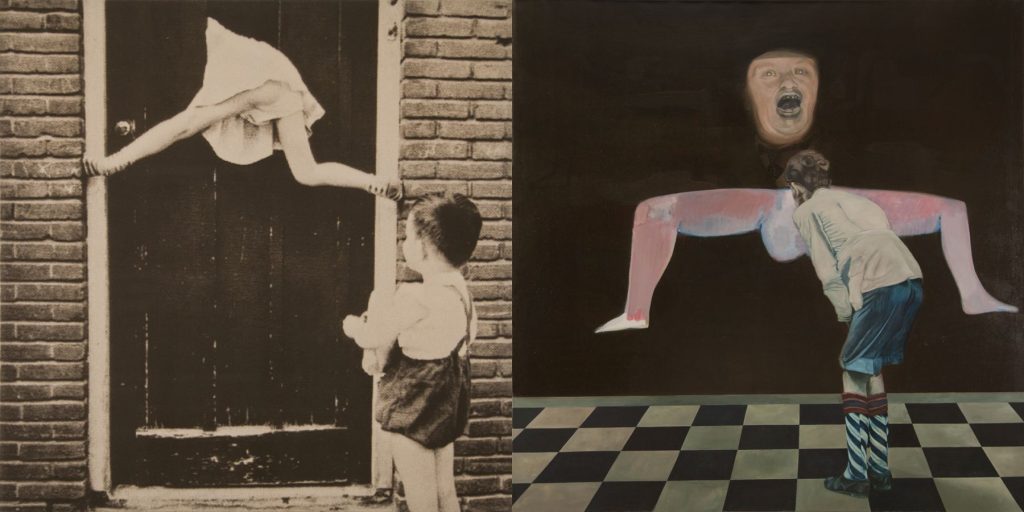 23. Neighbors, 1997
The sweetest little boy looks up to his sister or friend sliding through the small window in the closed front door to open it from the inside. He's impressed by the way she climbed up the brick wall, spreading her legs to secure herself. That he looks up her underpants goes unnoticed and is merely an innocent side effect.
Some 10 years older, the boy is fascinated and intrigued by this plain image mounted on the wall. Although we are dealing with an artwork in a museum setting the connotation is of course completely different, regardless how innocent it may be.
The brainless shouting face materializing from the dark brown background, however, corresponds to our worst apprehensions. In an interview Smit revealed the work relates to the Dutroux case, a Belgian serial killer and child molester arrested in 1996.