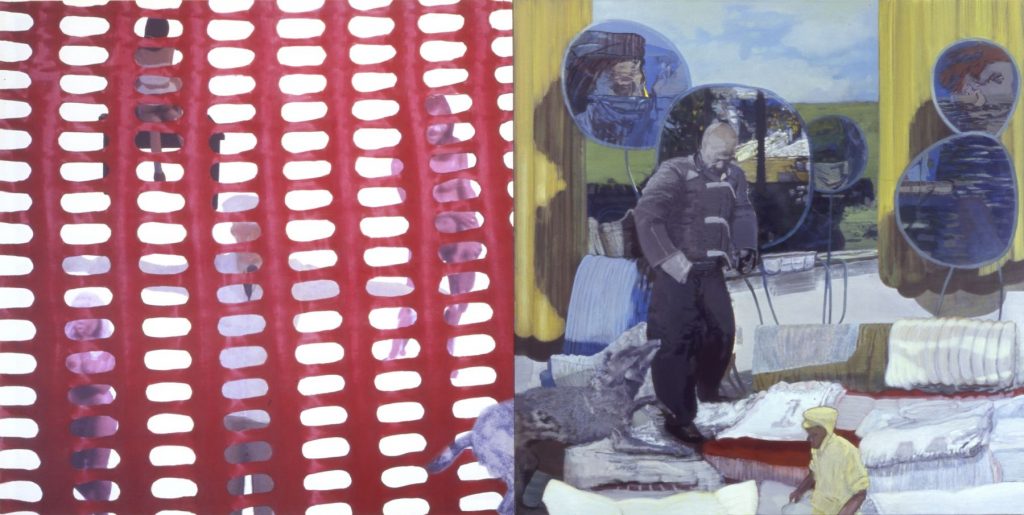 31. Research, 2006
'Public Exhibitionism Meets Private Research' could be another title to this work.
A well-dressed policeman stretches out his 'long arms of the law' behind a red plastic barrier. It is not exactly clear what he wants to organize, protect or bring to a halt. Two nude girls linger around him at different levels while a young couple is having sex on the table in the back. In front of the red fence a dog vanishes into what looks like a bedroom at the right.
The dog immediately attacks this well-prepared gentleman in a padded outfit. Round floating discs resembling flat screens block the view from the window. A small uniformed employee is occupying himself with piles of white linen laundry which is dispersed all around this bright, artificially lit room. Two peculiar shadows behind the yellow curtains prevent the daylight from entering the interior space.
All these elements create an atmosphere resembling the fully scripted and well- orchestrated reality of research sites.