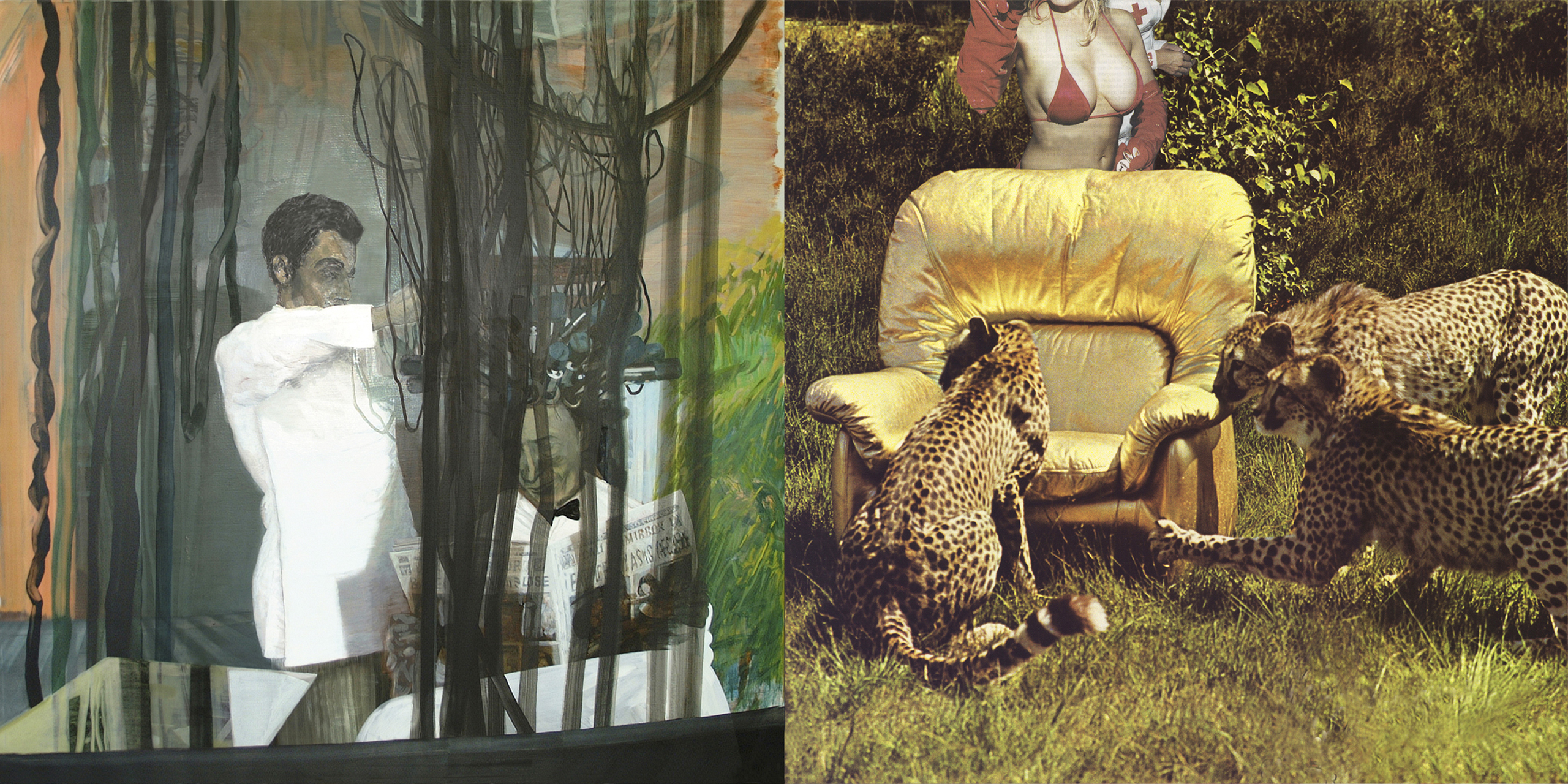 5. Brain Search, 2003-2004
A man in a white uniform inspects an impressive installation of tubes and cylinders connected to the head of a gentleman who is peacefully reading his daily newspaper. Though the scene resembles an environment of a professional or medical institution, we are witnessing one of the first hair curling machines being used in the United States around 1943.
Times of war have always brought new technical developments that would later be applied to a wide range of commercial products for everyday use. Through the ages investments in the war industry have always had a major influence on scientific research.
The Netherlands, neutral in the First World War, experienced the difference that being involved makes after being overrun during the first days of May 1940 and living under Nazi occupation for 5 years. The 'baby boomers', roughly born from 1945 to 1960, rebuilt a liberal country and are associated with the rejection or redefinition of traditional values. Privileged, as many grew up in a time of widespread government subsidies for housing and education, they were the first to grow up genuinely expecting the world to improve with time. The increased consumerism of this generation has regularly been criticized as excessive.
Three cheetahs appear to check out a golden chair by a renowned 20th century Dutch design firm. In the background directly behind the lounge chair are a partially clothed, buxom woman and a Red Cross nurse. According to the artist we\'re looking at a biological-anthropological experiment; a controlled but tense situation representing a clash between nature and consumer culture.